Nightstar
Features - Technical Details - Frequently Asked Questions - Home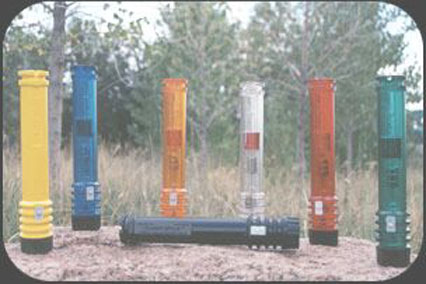 Price: ONLY $44.95
(LIMITED QUANTITIES IN STOCK)
An extremely reliable state of the art renewable light system.

Never requires batteries or incandescent bulbs and recharges when shaken.

High field strength rare earth magnet maximizes charging efficiency.

Thirty seconds of shaking fully charges the capacitor providing five minutes of reading level illumination.

White light LED and damage resistant lens are all contained within a virtually indestructible, chemical resistant, waterproof housing.

Perma-Glow switch represents latest development in luminescent technology.

Floats in fresh water with the attachment of a small flotation lanyard.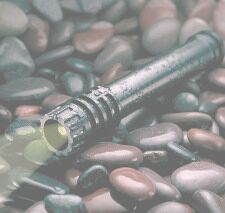 How the NightStar works.
The energy from motion is transformed into electrical energy by means of repeatedly passing a high field strength rare earth magnet through a coil of wire. The energy is stored in a capacitor which then powers the white-light LED. The light is effectively collected by a precision acrylic lens. These lights will provide effective illumination indefinitely without requiring batteries or light bulbs, even when exposed to repeated impacts and extreme temperatures. In total darkness NightStar illuminates a 6-foot diameter area from a distance of 30 feet under severe and dark conditions, and is visible from over a mile. State of the art components are contained within a lightweight polycarbonate/ABS housing, making it lightweight, chemically resistant to many solvents and nearly indestructible. The luminescent switch glows for hours, allowing for easy location and operation. This revolutionary combination of design and materials ensures that you will NEVER be left in the dark.
Features